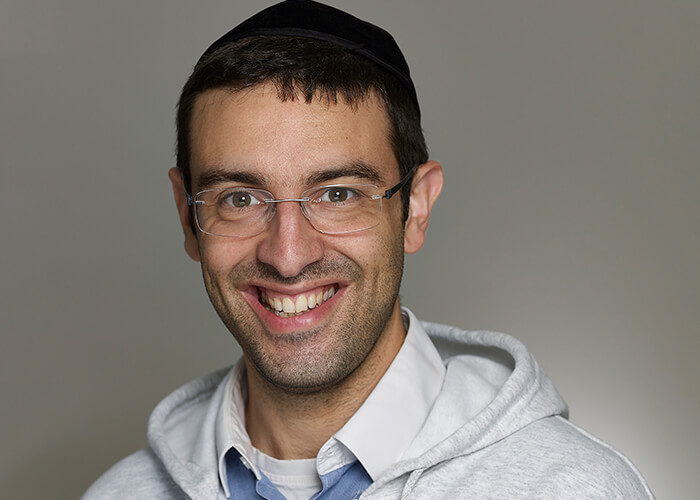 Having been a student at the University of Manchester, I am passionate about giving back to students, providing them with both the spiritual and practical support they need, so that they can enjoy their University life and at the same time feel comfortable and proud to express their Jewish identity.


Rabbi Danny works with students in and around Manchester. In addition to being your local chaplain, he's also something of a Manchester expert having grown up in the area. After studying in Israel for three years he studied computer science at University of Manchester. He then returned to Israel where he received his rabbinic ordination. He is married to Anna and they have five children.
Why chaplaincy?
I have fond memories of my time at Manchester University (a few years back now!) There were so many opportunities provided by different organisations that enabled me to express my Jewish identity in positive, educational and fun ways. I feel passionately about giving back to students and hope to provide them with all the support they need to have as great a time at university as I did!
How can you help students?
By ensuring students have opportunities to connect with their Jewish identity whilst on campus and being available to them in any time of need.
What do you want students to take away from their Jewish experience at uni?
To realise that they can proudly and openly express their Jewish identity whilst being a productive member of society.
What prepared you for this role?
I began as a rabbi working with students through Chabad on campus. I then became a communal rabbi, first in Newton Mearns, Glasgow and then Pinner, London, which has given me a broader understanding of the Jewish community.
Personal interests?
Singing, playing the guitar and watching Wimbledon!
Where did you go to yeshiva / university?
University of Manchester, Aish HaTorah