Who we are
University Jewish Chaplaincy supports Jewish Students in 12 regions at dozens of universities across the UK.
Our chaplains and chaplaincy couples are there for Jewish students of all backgrounds and affiliations. They provide a warm, vibrant, inclusive and inspiring Jewish environment with thousands of students benefiting every year from their pastoral, spiritual and practical support. Our goal is to give Jewish students – wherever they may be – access to a UJC chaplain.
Chaplains work to inspire students to own their Judaism and to empower them to make it a meaningful part of their lives as they move into adulthood. They are also on hand to offer support during challenging times as students adapt to life away from home for the first time.
Prospective Students
Are you a student looking for information about Jewish life on campus?
Current Students
Are you a student looking for more information about your campus and what Chaplaincy can do for you?
Parents
Are you a parent wanting to know more about what chaplaincy has to offer for your children?
SAFETY ON Campus
Letter to Vice-Chancellors at UK universities 
University Jewish Chaplaincy and Union of Jewish Students have sent the following communication to all vice chancellors across the UK. Click here to download a PDF file of this letter to share as required.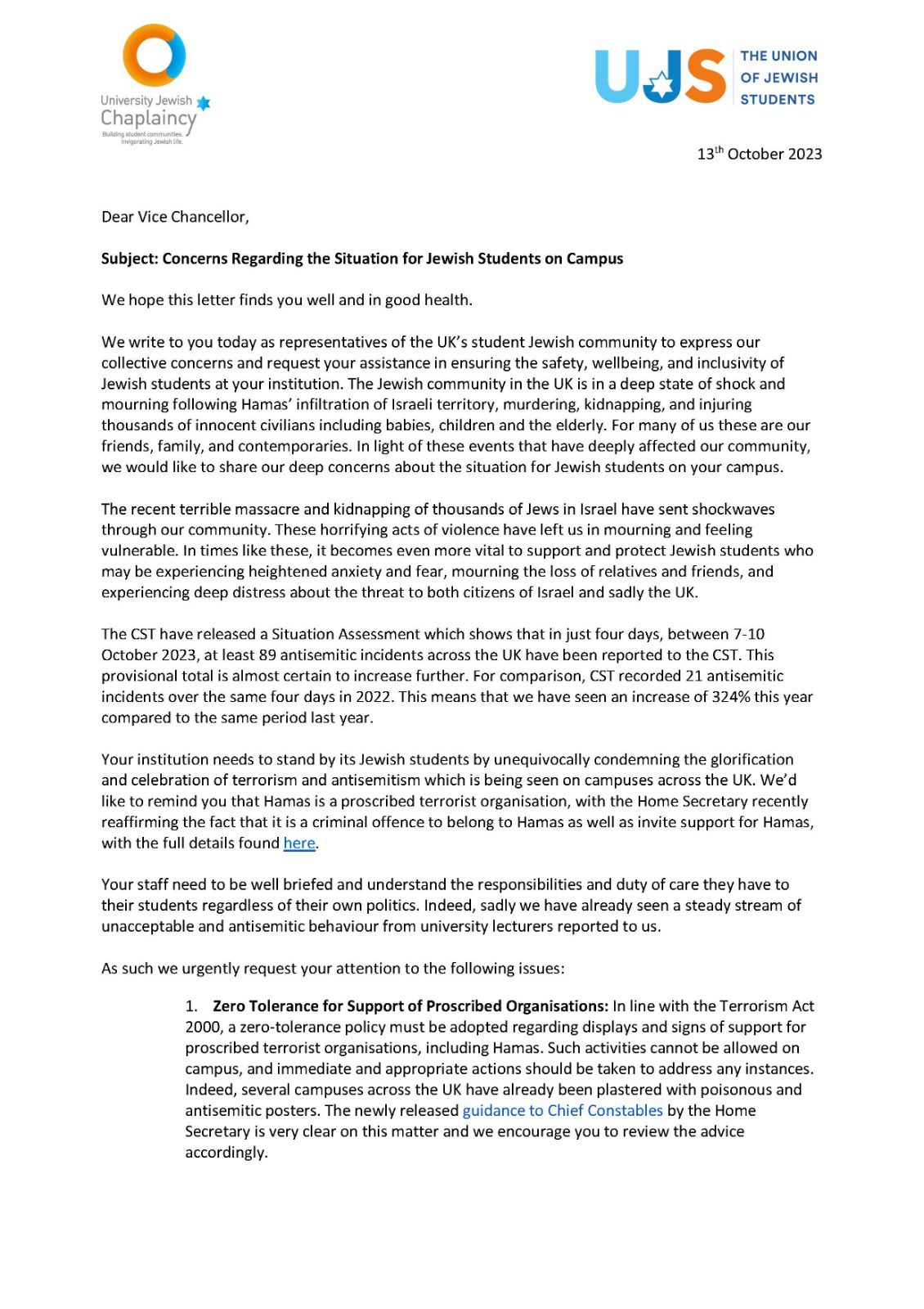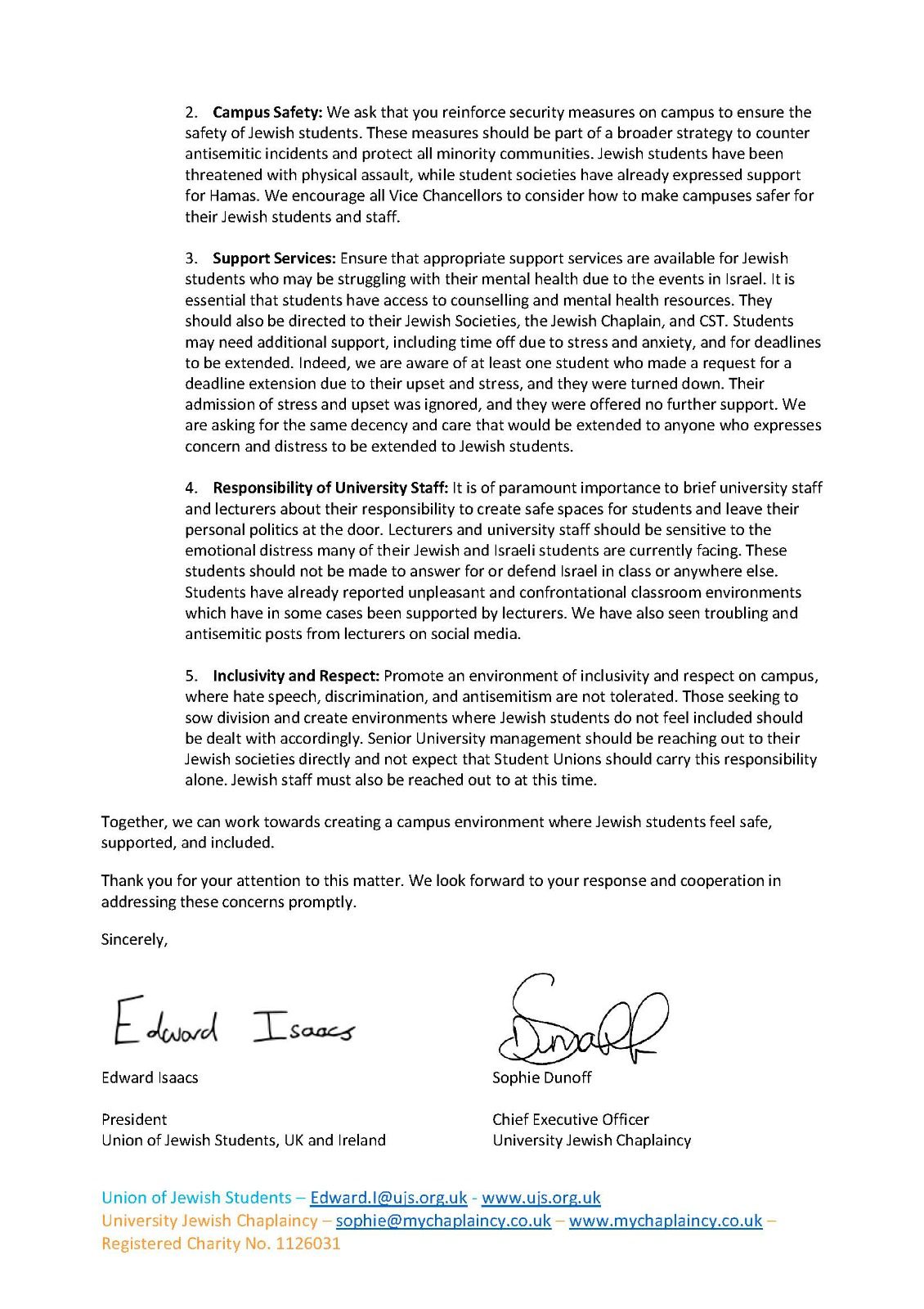 Campus Finder
Our Coverage on Campuses Across the Country