Rabbi Michael Rosenfeld-Schueler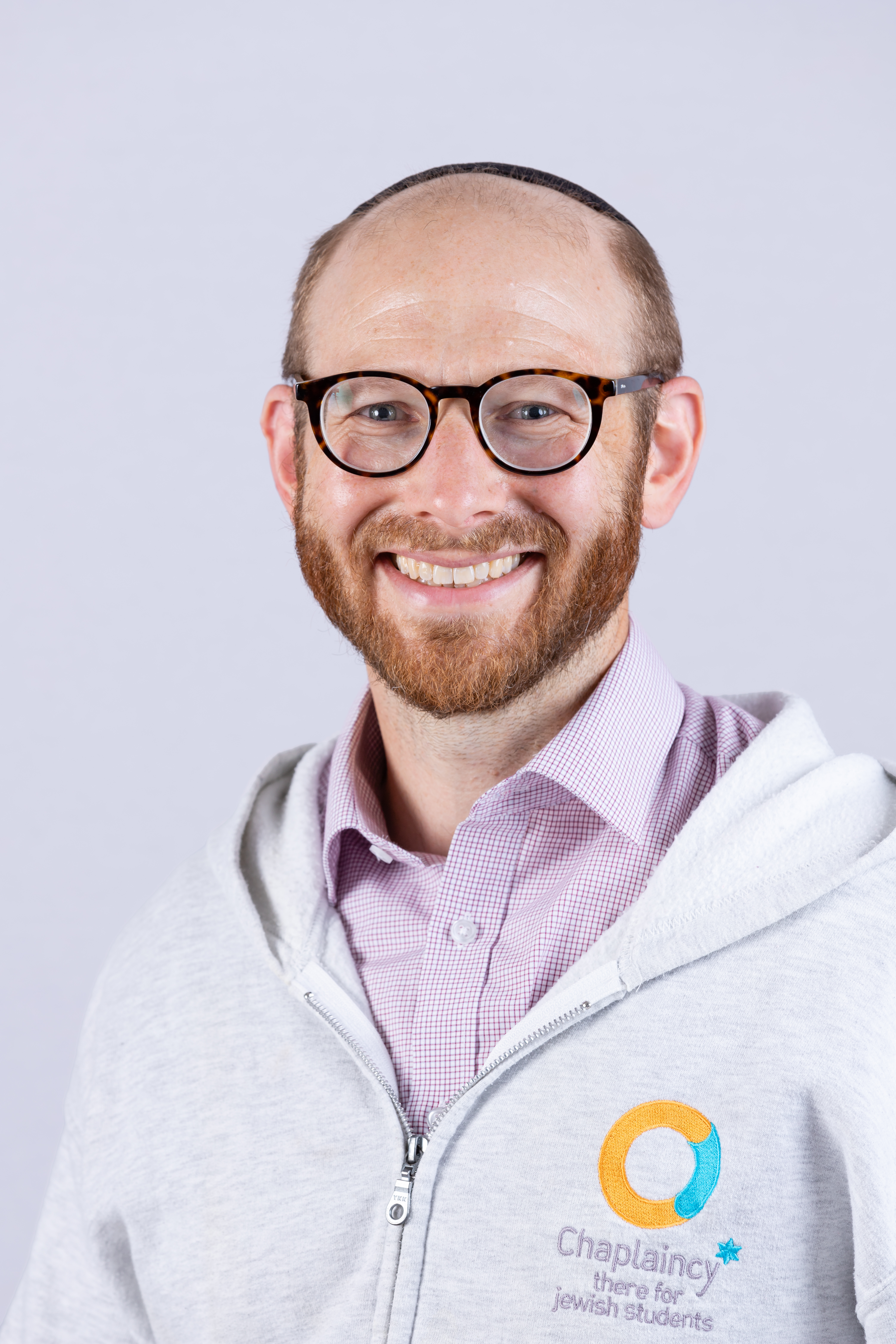 Through teaching students and at the same time learning from them, we empower students to grow and explore their Jewish identity. Providing opportunities for students to engage in new Jewish experiences as well as welcoming all students to our home in the familiar Jewish home-away from home environment.
Rabbi Michael Rosenfeld-Schueler
Michael and his wife Tracey joined Jewish Chaplaincy in 2013. Coming from opposite sides of the globe – Tracey grew up in Australia and Michael in the US. Michael studied in the US and Israel, where he received his rabbinical ordination and Tracey studied in Australia. They have three children and share a love of yoga. 
Why chaplaincy?
To share and experience Jewish life on campus, empower students, and share how we can incorporate Judaism into our daily lives to feel more fulfilled.
How can you help students?
We help students engage in new Jewish experiences. We are present, approachable, available and love forming warm relationships with our students.
What do you enjoy doing most with students?
Listening, learning and answering their questions.
What do you want students to take away from their Jewish experience at uni?
That Judaism is relevant and meaningful to them in their lives post-university.
Who or what has influenced your work?
When I was in uni, there was one rabbi who visited once a week and welcomed students to his family home for Shabbat. His passion for Torah, Judaism and people was infectious. He embodied empathy, spirit and care.
What prepared you for this role?
I've worked as a congregational rabbi and had training in pastoral care and narrative therapy.
Personal interests?
Yoga, photography and ultimate Frisbee.
Where did you go to yeshiva / university?
University Of Wisconsin – Madison, University of London, Shapell's Darche Noam and Yeshivat Ha'Mivtar