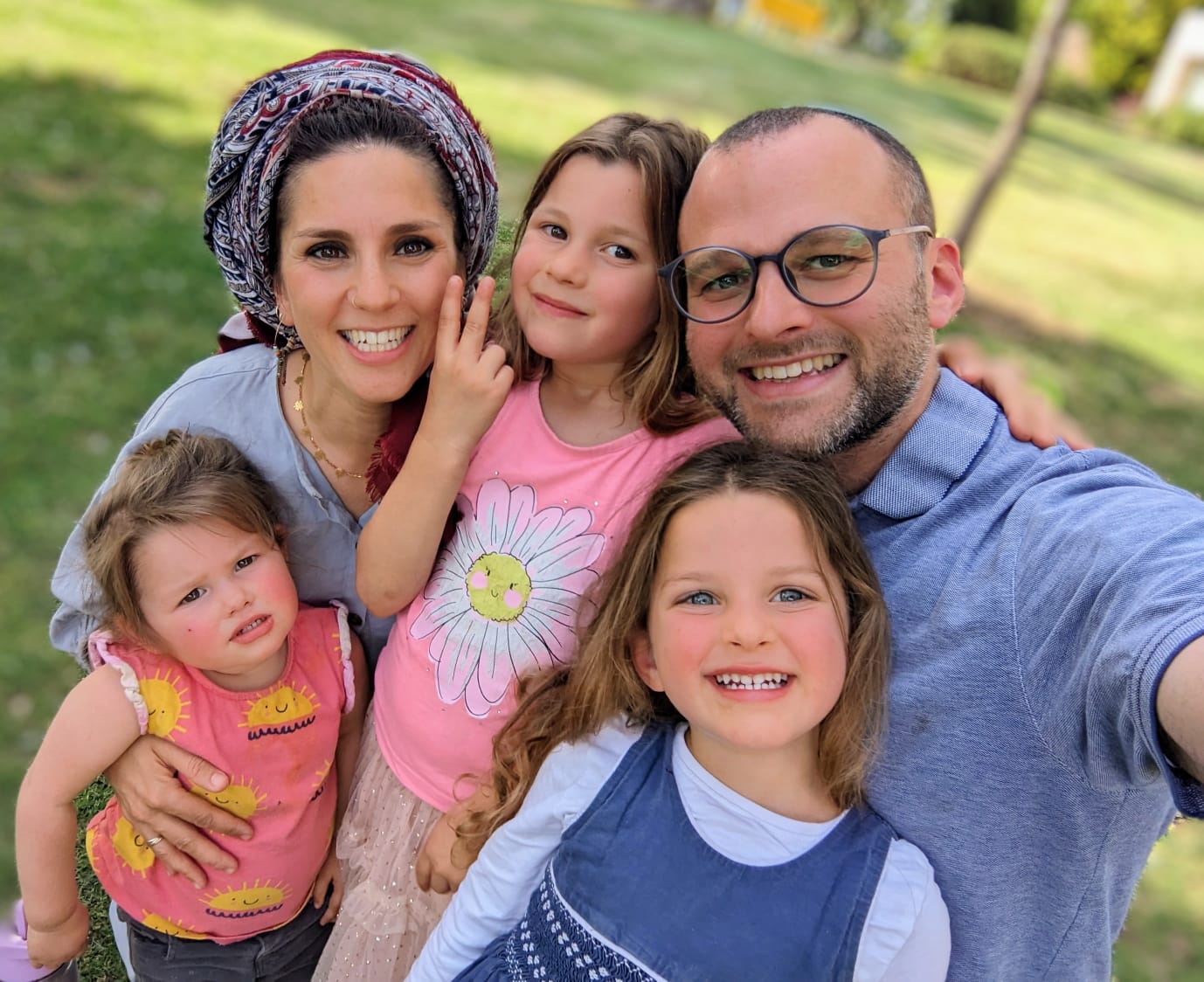 We are excited to be the first resident Jewish Chaplaincy couple in Brighton in many years and look forward to supporting them during their time at university.


Matt grew up in Belmont, a small community in the UK, where he attended several Jewish schools and went on various Bnei Akiva machanot. He went on to study at Yeshivat Netiv Aryeh in Jerusalem for a year and a half before returning to complete a degree in philosophy. Matt worked as a Youth Director in Muswell Hill before returning to Israel for a year of kollel and then teaching English through Teach First. After meeting and marrying Sheerelle, he moved to JFS, where he took on various roles, including KS3 coordinator, head of literacy, and associate senior leader. Matt and his family then joined the Mizrachi UK Fellowship programme in Israel, where he completed his MA in Jewish Education, rabbinic studies, and additional fellowships with LSJS and OUJLIC.
Sheerelle was born in London and moved to Israel with her family at the age of two. They lived in Israel for eight years before returning to London, where Sheerelle attended Independent Jewish Day School and Hasmonean. She then went back to Israel for a "Gap Year" studying at Michlala before returning to London, where she qualified as an Occupational Therapist. Sheerelle volunteered with several charities and organizations throughout her years in London, such as Camp Simcha, Keshet, Kisharon, and GIFT. After meeting Matt, they got married in Israel and returned to London to further their careers until Mizrachi UK offered them the opportunity to study in Israel for several years.