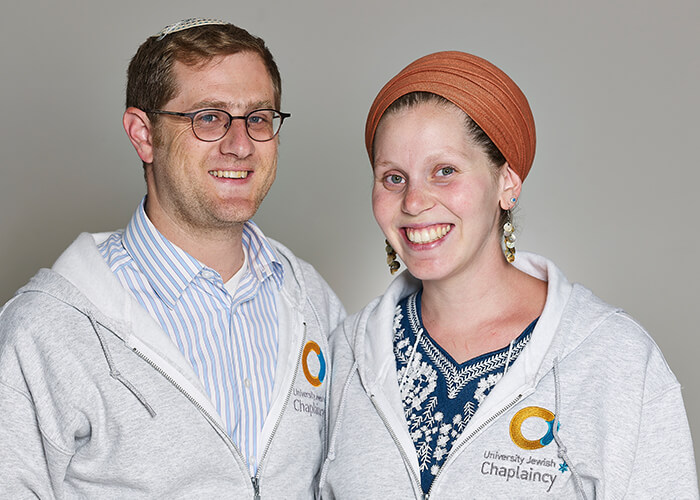 We are passionate about providing students with support, a home-away-from-home and a vibrant Jewish environment, facilitating the students' development of their own Jewish identity by providing opportunities to meet one another.


How can you help students?
What do you enjoy doing most with students?
What do you want students to take away from their Jewish experience at uni?
Who or what has influenced your work?
What prepared you for this role?
Where did you go to yeshiva / university?